Here are a few selections from the scenes I storyboarded for ReelFX's Book of Life.

For some scenes, I worked with another artist and focused only on the drawings of Maria. These next ones are an example.
Fanboy's "Get You Next Time" episode was a tribute to Sam Raimi's Evil Dead trilogy and was an incredible amount of fun to storyboard.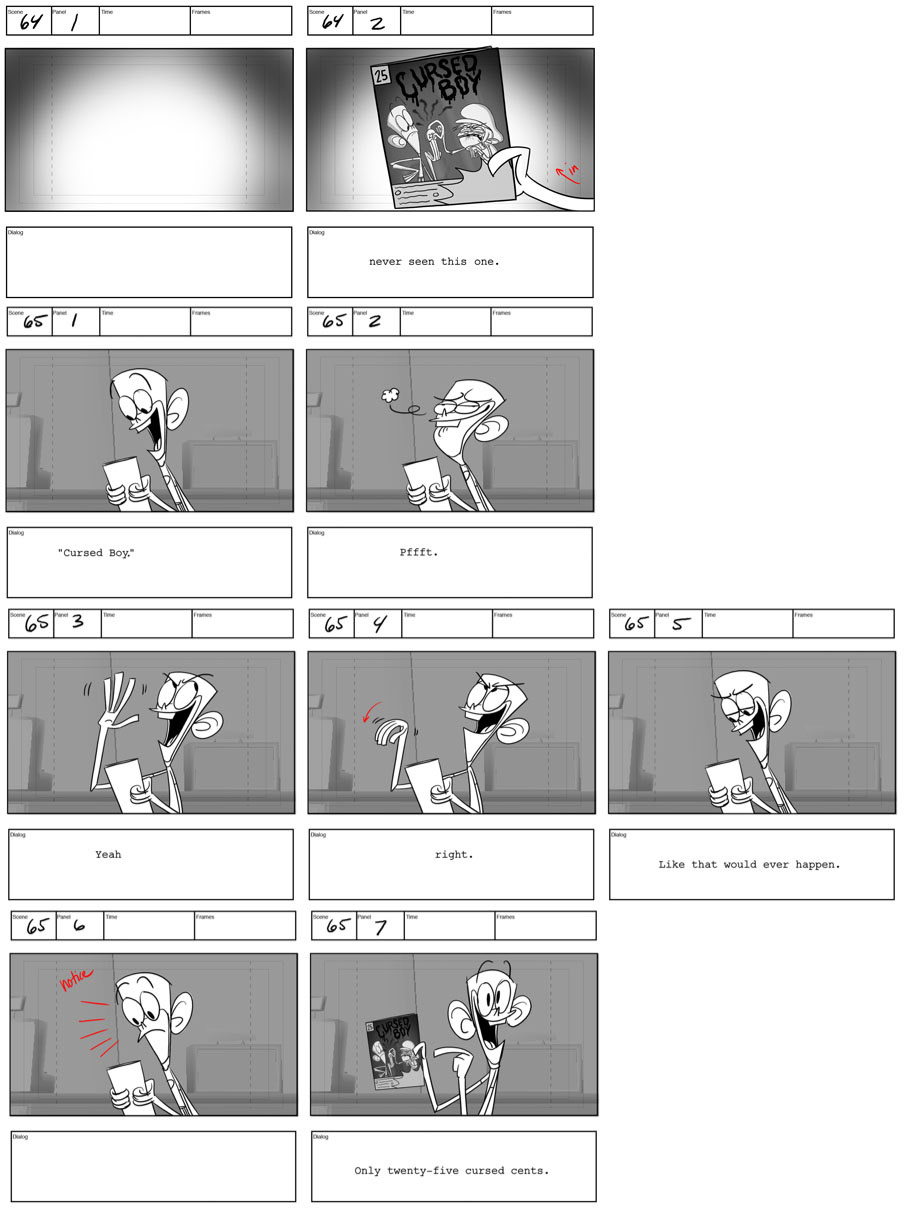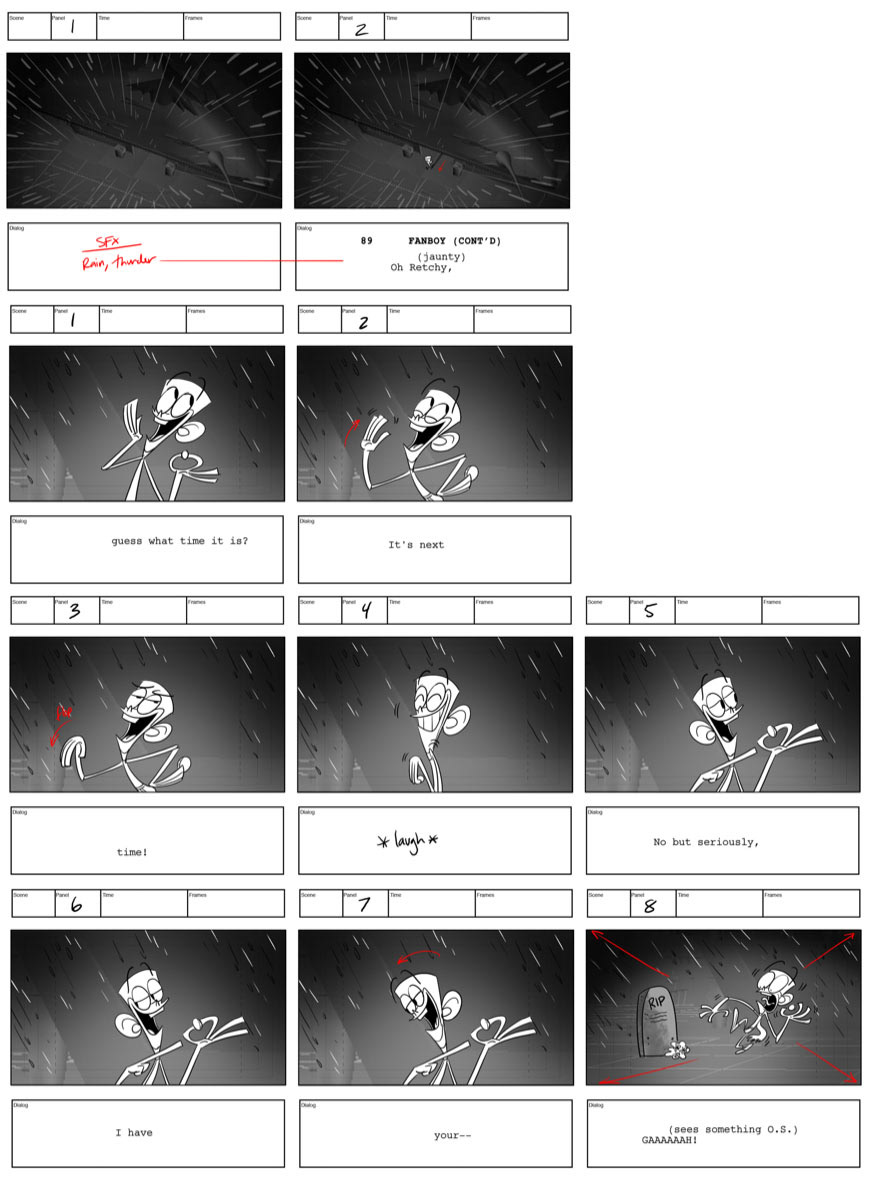 At Nickelodeon, I was often given the Mighty B! episodes that contained a lot of pathos, because that was the most fun for me to draw. (thanks Jessica!)
I will be updating this section with more Mighty B! storyboard panels when I'm able to find them!